Discovering Relaxation in Angleton, TX: A Spa Haven
Angleton, tucked away in Texas, isn't just about cowboy boots and country tunes. It's also a sanctuary for those seeking relaxation and rejuvenation. The close-knit community vibe resonates even in its local spas, making them more than just places to de-stress; they're experiences waiting to be had. Ready to plunge into relaxation? Here's a guided tour of the most tranquil corners of Angleton.
Healing InSPArations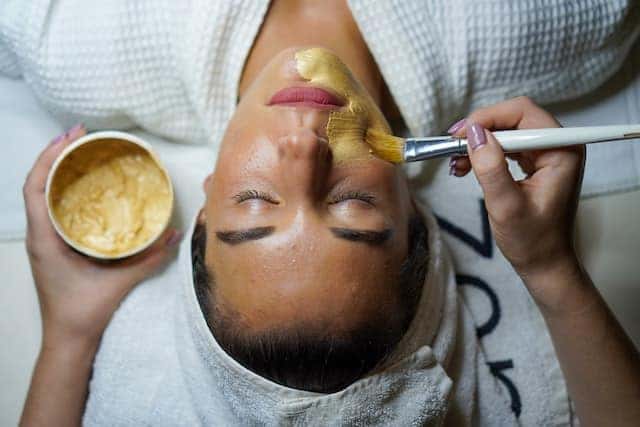 Step into a world of pure bliss at Healing InSPArations, where indulgence meets excellence. For over 18 incredible years, this fabulous day spa has graced the surrounding area with its presence. Immerse yourself in a haven where the pampering of a day spa intertwines seamlessly with the exceptional services of a premium medical clinic.
At Healing InSPArations, their team of skilled technicians are true wizards when it comes to alternative health and spa needs. With extensive training that takes them all across the country, they're always at the forefront of the latest products and spa therapies. Their dedication knows no bounds.
Indulge yourself in the ultimate experience of relaxation and transformation. Healing InSPArations has got you covered, ensuring every visit is a journey into pure bliss. Come, embark on this extraordinary rejuvenating oasis with us!
Glo Sun Spa
Glo Sun Spa, located in Angleton, TX, is a premier tanning salon and day spa offering a wide range of services. From spa and wellness treatments to red light therapy, from the innovative ovation body balance system to skin rejuvenation and facial treatments, they have everything to pamper you. Indulge in a cocoon wellness sessions, experience the transformative slimpod, or achieve a flawless, sun-kissed look with the state-of-the-art VersaSpa sunless spray tanning and UV luxury tanning options.
At Glo Sun Spa, they go the extra mile to ensure your satisfaction. They take pride in our specially engineered Privada skin care products, designed to enhance your skin's appearance, provide rejuvenation nutrition, and maintain optimal moisture levels.
Immerse yourself in the Glo Sun Spa experience and emerge feeling refreshed, rejuvenated, and utterly relaxed.
The Sanctuary Signature Massage Studio
Are you looking for a massage studio that can help you with pain and soft tissue injuries? Look no further than The Sanctuary Signature Massage Studio! This woman-owned and operated studio is located in Angleton, TX and has been serving Brazoria County since 2017. 
Chrystal Patterson, LMT specializes in advanced bodywork and massage therapy that can help you with pain and soft tissue injuries, on-going maintenance with a VIP Membership, postural improvement, Young Living Essential Oils Raindrop Technique and self-care promoting overall wellness. Chrystal will customize a treatment plan for you to get you moving better and to live better. 
Indulge in the rejuvenating bliss of various massage experiences. Whether it's the soothing Swedish massage, the relaxing hot stone massage, or the signature therapeutic massage, immerse yourself in a state of pure bliss that will leave you feeling renewed and revitalized.
Relaxing in Angleton
While Angleton proudly carries its history and culture, it's equally committed to offering its residents and visitors a chance to pause, breathe, and rejuvenate. Each spa in this cozy Texan town offers a unique journey toward relaxation. So, next time you find yourself in Angleton, or if you're lucky enough to call it home, don't forget to treat yourself. And speaking of treating yourself, why not take a leisurely drive to Yaklin CDJR of Angleton after your spa day? Nothing complements a day of relaxation like cruising in style. Dive into comfort, both at the spa and on the road!
Woman Doing Facial Mask by John Tekeridis is licensed by Pexels